Tour Comments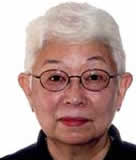 St. Petersburg was great! All places of interest -- guides -- two ballets -- time at Hermitage. Stockholm: Vasa Museum and Museum of Natural History. Was a good trip! Was glad I could still keep pace. Joyce Low
We had a wonderful vacation, and have many warm memories of our tour with you. We were delighted by your blend of structured sightseeing, optional goodies such as the museums and ballet, and the generous helping of free time which allowed us to experience things of special interest to us. You designed and ran a great tour, and we'd love to travel with you again. Many, many thanks. Peter Leong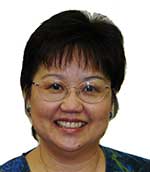 This was one of the very best tours I have ever experienced. We particularly liked the pace, the balance between touring time and free time, and the excellent centrally-located Scandinavian hotels. The tour participants were also a good mix and fun to be with. You certainly know what you're doing. Merrily Leong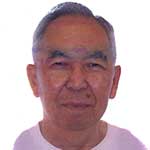 Walking all over: loved it; got to know the general area around the hotel intimately. Using public transportation is a good idea. Both train rides very enjoyable (quiet & comfortable). We would not hesitate to recommend your tour to friends (and we have). But we warn people that if they sign up for one of your tours, they'd better be in shape to walk a lot. Robert Muronaka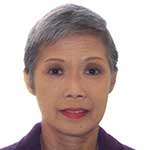 The tour exceeded my expectations! I've been raving about our wonderful experiences to friends and acquaintances. The format included the best things to see in each city & the time to appreciate & explore each locale. We were well prepared because of the information you sent us prior to the tour (including photos & names of tour members). The maps that you gave us were very helpful. I never felt afraid of getting lost.Karen Muronaka
Thanks for a safe and wonderful tour. Enjoyable, interesting and educational. (Highlights were) the tours and sites in St. Petersburg. In fact the entire city was very interesting and awesome. Our guide, Olga, of course, was a big plus. Stan and Irene Arakaki
The pace fitted us perfectly. The format of the whole tour is very good. Everything balanced out. Excellent narration. Dennis knows what he is talking about. Will we go with Dennis again? Yes, yes, yes! Howard and Clara Chun
People on the trip were friendly -- we were a terrific group. The names and pictures you gave us was very helpful. Enjoyed the Russian guide. She really knew a lot. We are not art museum people, but the Hermitage was good. Liked the variety of things we did in St. Petersburg. Choice of hotels were good. We were in the center or within walking distance of places to see, places to shop at & places to eat. Thank you for the pages of pictures -- enjoyed them very much. Soo Kil & Iris Park
Best experiences: 1. Oslo was our favorite city. 2. Experiencing the train was good. 3. Hermitage was definitely a highlight. 4. The restaurants in all the cities were very good and we enjoyed almost all of them. We want to thank you for an interesting and educational experience. We were impressed by your genuine concern for all of us. You were very approachable and easy to talk to, thanks! Ray & June Kimata
What a wonderful trip we had! Many thanks for your sincere concern about our welfare. We truly appreciate your thoughtfulness and for offering such a wonderful sojourn through these four interesting countries at a leisurely pace. The group we found very compatible, but most of that is credited to a very well organized and thorough schedul.You were absolutely congenial and tried to accommodate all our needs and interests. Happy that we did not have to endure endless hours of bus rides to get from one country to another. Hotel accommodations were better than I had anticipated -- all very charming and comfortable. Planning to start the trip in St. Petersburg was an excellent strategy. Thanks again for a memorable trip. We know our paths will cross again! Rex and Ethel Kuwasaki
Best experiences: St. Petersburg visit to the Hermitage Museum, the palaces of Catherine & Peter the Great with all the masterpieces & artwork was overwhelming. Of course our excellent guide, Svetlana, added to my appreciation of the grandeur of the past. Plus you couldn't ask for a more caring bunch of people to travel with than the group we had -- including our leader! I might add that the breakfasts were excellent at the hotels. Can't beat traveling with Dennis & group from Hawaii! Walter Hiranaka
Our visits to St. Petersburg, the Hermitage, the palaces, the gardens, were very impressive and memorable. Svetlana was a gem. Olga's services were generous and professional -- will be forever grateful for her assistance. Vi Hiranaka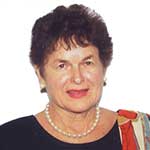 St. Petersburg was definitely the highlight. The museums and palaces -- superb! You have created a fabulous tour…thank you Dennis for an unforgettable experience. You are indefatigable!!! Gaye Glaser
Oslo: Vigland sculpture park was a sight to behold, enjoyed outdoor cultural park with old bldgs., Norwegians in period costumes, eating 'Lefse" which I remembered eating in Minnesota; the courage of the Norwegians highlighted in the Resistance Museum at Ackershus Fortress; U. of Oslo Museum of History had top notch Inuit & Viking exhibits. Loved it because we learned so much -- 2 of best museums. Stockholm: Finally saw a changing of the guard ceremony, very impressive and colorful. Vasa Museum was wonderful -- had read stories about this ship & actually seeing it was an experience. Skansen was an eye-opener too. Enjoyed interacting with Swedish teenagers on train ride. Robert Muronaka
It was great! Our modes of transportation were excellent. We were able to see so much more of each country. The hotel locations were ideal. Real easy to get around by yourself. The breakfasts were so good! Such a variety of eats. What a friendly and helpful group to travel with. Everything at St. Petersburg was so interesting, (especially) having Olga as our guide to the Hermitage. Highlights were: meeting and talking to so many local people in our free time; eating in the quaint restaurants; in Stockholm the young sentry came out of his box so I could have my picture taken with him; seeing the fjords. I feel you are very knowledgeable about all the places we visited. Alyce Varnell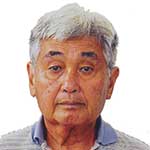 Best experiences: Majestic palaces in Russia. Sidewalk cafes and restaurants. Breakfast at the hotel in Sweden. Walking the pedestrian walkways in Sweden, Norway ..and good people watching. Viewing the ship exhibits in Norway. Herbert Uesugi
St. Petersburg was very educational and interesting because it was so different than the other countries. The ornate palaces and the Hermitage were outstanding. Frogner Park in Oslo with all the sculptures was impressive. Enjoyed trying the local foods of each country. Jennie Ohta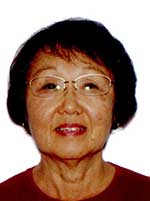 One of the best trips I've been on because of the train rides -- no long, long bus rides. Staying 3 nights in each city was ideal with the excellent hotel locations. Enjoyed going where the locals go. Tour members were friendly, seasoned travelers who got along and no 'grumblers.' Thank you for your excellent leadership and cast knowledge on one of our most memorable trips. Hope to join you on some of your exciting trips in the future. Irene Reyla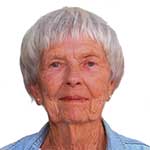 I liked the boat trips in each city. Folkloric show in St. Pete; Thought it was excellent! I think the hotel locations make all the difference -- and I like the smaller "quaint" hotels better than big. Norma Jean Ferguson
It was an excellent tour. I did my homework. Excellent tour guides, especially Olga in Russia. Small group was nice and compatible. I also liked traveling by train and boat. Suggestions for optional activities and places to eat were helpful. Millie Fukumoto
I was very much impressed with the cultural wealth of St. Petersburg -- so rich! I never expected this tremendous wealth of the Russian Empire. History and Romance of the past. Standing in front of the Little Madonna by Leonardo da Vinci was something I'll never forget. This was my first experience of a group under Dennis' leadership. As long as I am physically fit and I can keep up with your energetic pace, I want to participate in many more tours to come. Hiroko Sakiyama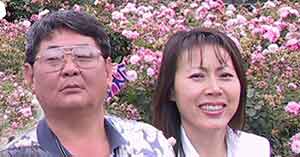 We wish to thank you from the bottom of our hearts for your wonderful tour of Scandinavia - with many forms of transportation in between: airplane, taxi, subway, trolley, bus and of course, ship. Hope you keep us on your mailing list. We have the rest of the world to experience with you. So maybe one day we can call ourselves World Travelers. Richard and Kimi Kim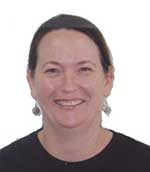 Best experiences: Hermitage; various modes of travel; Catherine Palace; loved Helsinki -- quaint. Good fun and great group of people. I appreciate you accommodating requests to see sights you hadn't planned. Paula Glaser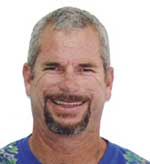 Best experiences: Visiting the ship and history museums. Taking the different type of transportation between countries. A great tour for retired teachers. I like that the hotels were located in the old part of towns. I also like the folk museums in Sweden and Norway. I really enjoyed our traveling companions. Mark Glaser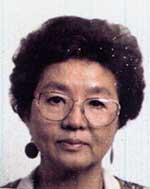 I enjoyed the trip, the people, the food and the city tours very much. The hotels and the transportation were good. I appreciate both Dennis and June making everyone feel comfortable. I enjoyed the tour because it was well planned with excellent guides who gave abundant background. Chaesoon Youngs
Best experiences: St. Petersburg: Hermitage Museum! Kirov Ballet. Stockholm: Gamla Stan (loved its old streets), the Vasa Museum; Skansen; Oslo: the Resistance Museum at Akershus Castle, the Historical Museum & National Gallery -- also the Munch Museum, the sculptures at Frogner Park, (loved tasting the freshly-made lefse bread). Karen Muronaka
I truly feel that every city offered its own highlights, based upon your well chosen tours and excursions. Besides the usual museums, palaces and castles, I personally enjoyed the opportunity to see the amazing Kirov ballet, the beautiful gardens, the wonderful folk museums, the colorful open markets and the excellent restaurants we discovered. For me, every new experience is a blur.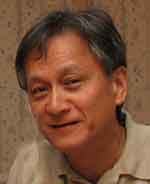 The different modes of transportation were really an adventure…by air, train, cruise ship, taxi, tour bus, city bus, tour boat, and whatever D. Callan told us to literally jump on! The Hawaii group was great and the common bond made it easy for everyone to get along. I'm totally pleased that we did our first real tour with Callan's Tours. Dennis' continued enthusiasm is infectious, actually quite amazing since he has done these tours how many times??? He has truly found his passionate pursuit in life and we are lucky enough to reap the benefits. Reyn Choy
Best experiences: St. Petersburg visit to the Hermitage Museum, the palaces of Catherine & Peter the Great with all the masterpieces & artwork was overwhelming. Of course our excellent guide, Svetlana, added to my appreciation of the grandeur of the past. Plus you couldn't ask for a more caring bunch of people to travel with than the group we had -- including our leader! I might add that the breakfasts were excellent at the hotels. Can't beat traveling with Dennis & group from Hawaii! Walter Hiranaka
This tour provided opportunities to learn, experience, walk, eat, shop, interact according to each individual's interest and stamina, i.e. lots of flexibility to make choices, which enhanced the schedule and met the varied interests of the group. The members of the group were all very cooperative and pleasant -- amazing for such a diverse group. Thank you Dennis for sharing so generously your knowledge, experiences, and time. This tour has enriched my life in many ways -- new knowledge, new experiences and new friends. Vi Hiranaka
Spending 2 to 3 days in one city is a good idea in the walking tour gives you a good sense of the area around the hotels. Using public transportation to get to places is a worthwhile experience. Kathy Kiyabu
Mahalo nui loa for a great experience. You both were great! You gave us enough "slack on the leash" so we could try to be independent, and yet we felt the security of being able to depend on you when we needed assistance. The tour guides were excellent in each city that we visited. Everything turned out much better than I thought things would be. We were impressed by your knowledge of each city and country. Mahalo! May and Dick Omura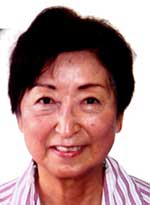 Thank you for the many places that you had us see and appreciate. This has been such a rewarding tour for us. It has made the places and history more meaningful and alive. May you be blessed with good health and many more tours. Janet Horinouchi
Very enjoyable tour. The group was an excellent one, everyone got along so well & on time (or usually early). We even had a youngster (Lisa) that the group sort of adopted. Excellent tour leader, always working tirelessly to stay one step ahead of the group, checking out locations, schedules, etc., late into the night while the group relaxed at the hotel. Breakfast buffets: good food, wide selection, good time to exchange experiences; also liked the fact that Dennis made an effort to sit with different people every day. Robert Muronaka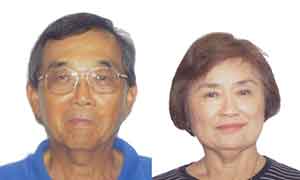 Thanks for all you did to make our trip a memorable one. This trip was one we had wanted to take for sometime. All the countries we visited were truly interesting. We got to see all the magnificence of each country's history and culture. Each had its own uniqueness & yet many similarities, especially the Scandinavian countries. Truly if more people could travel the world would be more harmonious and peaceful w/ greater appreciation & respect for all. Mahalo for all your efforts in making this an unforgettable experience. Dick & Fran Hamasaki
Thank you for a memorable vacation. We hope we get to travel with you again in the near future. Elizabeth and Vilma Chun
The centrally located hotels were key to our being able to explore on foot. One of the best resources you gave us in our pre-trip package was the booklet you prepared on Scandinavia & Russia. We appreciate the effort & energy you spent in planning a meaningful, memorable and educational trip for us. Thank you so much for a memorable trip to places we had always dreamed of visiting. Your meticulous planning, extensive legwork (literally & figuratively) and detailed knowledge of the places we visited all made for a most satisfying experience! Please stay healthy so you can plan more wonderful adventures for us. Mahalo and much aloha. Karen Muronaka
Thank you very much again for so willingly and enthusiastically sharing with us your expertise and knowledge of these cities. I will remember the daily walks and tram and bus excursions. Very few tour escorts have done these things for us!! I will continue to rave about all the trips we have gone on with you. Hope to see you again. And some of the nice people. We have met on your tours.Horace and Rachel Tao
I like the way you gave us an overview of the area before we set off on our own. Enjoyed the variety of modes of transportation. Got great photos to share with my class. The hotels had excellent breakfasts -- wide assortment, comfortable beds, and rooms were spacious. They were close to shopping, restaurants, etc. Marilyn Naka
The beauty of St. Petersburg made the greatest impression, although I enjoyed all of Scandinavia immensely. I especially liked the outdoor markets and both of the outdoor museums: Skansen and the Norwegian Folk Museum. Thank you for a great trip! Carita Miller
We both love the walking tours -- you get to see and experience much more than sightseeing from a bus. Loves staying in the hotels that are where you experience the culture and get a feel of the locals. The fact that the Scandinavians speak English makes it so easy and less stressful to travel. Sandra Kobayashi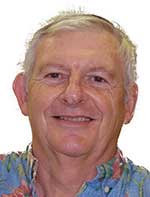 Overall a terrific tour. I would not hesitate in recommending it. Favorites were the museums and sites of historical interest. All of St. Petersburg, Tallinn, and the museums of Oslo were outstanding. John Williams
Many highlights: old buildings, history, great weather, eating experiences, train rides, great company. Great tour. Would recommend it to friends. Spencer Chang
Highlights: boat tour of the canals in St. Petersburg -- staying in Gamla Stan in Stockholm -- free time to explore on our own -- Vigland sculpture Park. Hotels were conveniently located so we were able to walk too many sights and shops. I thoroughly enjoyed the tour -- it was a great trip. Arlene Chang
Highlights: attending ballets at the Kirov and Mariinski theaters. Catherine's Palace. Peterhof. Hermitage -- two visits. Viking Museum. I slowed Nationalmuseum and tour of City Hall. Cruising to and walking through old town of Tallinn. National gallery, Oslo. Every member of our tour was congenial and pleasant in all ways. On the whole I appreciated all your efforts and I'm glad that I experienced this journey. Pat Sullivan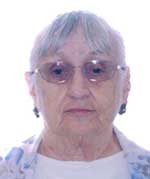 Highlights: Oslo. Vigland statues; St. Petersburg: two ballets. All the organization was terrific. Money rates, maps and details for each country. Daily schedule and hotel addresses. Mugshots and names. I like the flexibility. Many thanks for all the hard work and organization you gave to making this a deeply satisfying and most memorable trip. aloha Sylvia Mitchell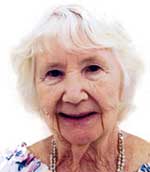 Highlights: Russian ballet -- it was an evening we shall always remember -- to see daylight at 10:30 PM was amazing, Catherine summer Palace was splendid. I was very pleased with the cleanliness of Finland, also people everywhere were so friendly. It was just great. Dorothy Farmer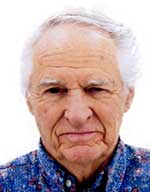 I appreciated the lovely buffet breakfasts. I enjoyed your ability to herd cats. It was just fine -- thank you. Don Farmer
Russia: seeing and to experience the Hermitage Museum, touring Catherine's Palace, and to see Peterhof. Seeing the Kirov ballet was great. Oslo: Vigland sculpture Park, Frogner, was beautiful. Stockholm:Vasa Museum and Nordic Museum were great to see.Skansen was very good experiencing the boat rides of each country.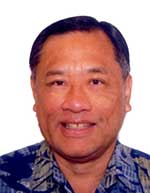 Overall the places Gerry and I experienced and saw were great. The methods of transportation were good, using public, trains, taxi, votes. Breakfast buffets on board ship, and in hotels were very good. If you like to walk -- this is a good tour. John Young
Enjoyed being in the center of town, close to many sites and restaurants, etc. Enjoyed the walking tours. Gerry Young
This tour provided opportunities to learn, experience, walk, eat, shop, interact according to each individual's interest and stamina, i.e. lots of flexibility to make choices, which enhanced the schedule and met the varied interests of the group. Thank you Dennis for sharing so generously your knowledge, experiences, and time. This tour has enriched my life in many ways -- new knowledge, new experiences and new friends. Vi Hironaka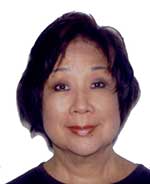 This was a memorable trip. I took 2300 photos. I am impressed with your background in art, architecture, history, etc., etc. -- to see and hear your enthusiasm gets me excited as a traveler. It was wonderful traveling by various modes of transportation. I also enjoyed your full schedule and pace. My idea of a successful trip is to return home even more curious about the places just visited. These places we visited often piqued my imagination to research and learn more about them. So it was not unusual that the trip to St. Petersburg and Scandinavia stirred up a bunch of questions as well as newfound interests and thoughts. Thank you for a great time. Toby Kobatake
Always the history and art. Great group of people to travel with. Enjoyed tapas in a restaurant by our hotel in Stockholm. Two great trip so far with you. You make us see what we should and need to see. Very good hotels. Hopefully South America next year. Barny Gomes